Sunday, June 24th 2018
Welcome SCHS!!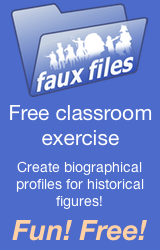 Be A Game Show Host

Beyond PowerPoint Resources

Cool Tools!

Excel

Flipped Classroom

Why Flip Your Classroom?

Flipped Classroom Notebook

Mining for Information (Research Tools)
TN State Standards

Click on the standard for your subject. Then conduct a search for the word "research" (use ctrl+F to find).

MOBI (Interwrite) Chalkboard Resources

Office 365 & Outlook

Office 365 OneNote Class Notebooks

PowerPoint 2013 & Office Mix

QR Codes in the Classroom

QR Code Generators

Teaching Vocabulary (Tools to Meet Academic Vocabulary)

TEL & Learning Express