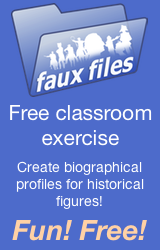 XBox Xponential

A great exponential functions lesson with lots of opportunities to use technology.

Domino Effect

A pizza-themed lesson which explores linear functions.

Engage New York

A robust site with skillfully developed Common Core curriculum for all grade levels in Math and ELA

Classroom Posters

The habits of mind of mathematical thinkers.
Engage New York

A robust site with skillfully developed Common Core curriculum for all grade levels in Math and ELA