Thursday, October 19th 2017
Welcome, Haycock Cougars!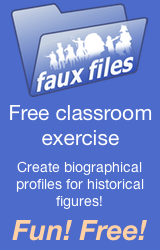 1st grade

1st grade Math

1st grade Addition

1st grade Money

1st Language Arts

2nd grade

2nd grade Math

2nd grade Reading

2nd grade Science
PebbleGo

User Name: haycock Password: haycock

Adaptations
Camouflage

Select a predator or prey and change its coloring to match its background.

Animal Classification

Environments
Deserts

Great site with age appropriate information about deserts. Also includes other biomes/ environments in other tabs.

Food Chains/Webs

Matter and Magnets

Weather

2nd grade Social Studies

2nd grade Explorers

2nd grade Geography

2nd grade Native Americans

Keyboarding

Tech Lab

3rd grade

3rd grade Math

3rd Grade Division

3rd grade Geometry

3rd grade Multiplication

3rd grade Science

3rd grade Rocks
Windows to the Universe

reference/resource with clickable links to other pages in the site; games; infor provided at 3 reading levels

3rd grade Simple Machines

3rd grade States of Matter

3rd grade Social Studies

Egypt

6th grade